By: John McBride
In Chesterfield, plant disease diagnosis goes virtual amid coronavirus
Last summer, a local first-time vegetable gardener called the Chesterfield County Master Gardener Help Desk with a big problem: all his tomato plants seemed to be dying. Peg Tipple, Chesterfield County Master Gardener volunteer, jumped into action. After dissecting plant samples brought to the lab, she identified the problem. The gardener had planted his tomatoes in containers that were too small.
The Chesterfield County Master Gardener Help Desk typically receives 40 plant samples and 60 inquiries in a single month. Whether a first-time gardener has concerns with their raised-bed vegetable garden or a commercial nursery is dealing with an outbreak of boxwood blight, the help desk and laboratory are there to identify problems and diagnose diseases.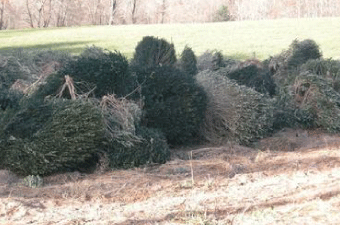 During the coronavirus pandemic, however, it seemed that the Help Desk was not going to be able to provide that same level of help and support that gardeners across the state were accustomed to. That is until Peg Tipple, Chesterfield County Master Gardener volunteer, stepped up.
"This seemed to be a natural fit for me," said Tipple, a retired physician with a background in epidemiology. Now, instead of diagnosing patients, Tipple diagnoses plants.
That isn't to say the pandemic hasn't caused issues for veteran and rookie gardeners alike. This summer saw an increase in questions about vegetable gardens – struggling tomatoes, cucumbers, cantaloupes, and watermelons specifically. While these issues aren't uncommon in July and August, the stay-at-home order encouraged people to dust off their green thumbs like never before and try their hands at home-grown produce. Understandably, new endeavors bring a multitude of mistakes and questions.
During periods when the pandemic has prevented the public from bringing plant samples to the office in person, the Chesterfield County Master Gardeners adopted a virtual help desk.
"I think we've been able to provide not only adequate service in a very tough summer for everybody but that maybe we have taken a step or two ahead on what we can do for our clients," Tipple said.
The virtual help desk gives clients the opportunity to organize and provide as much information as possible regarding an ailing plant. A gardener can send an inquiry through email at any time, day or night, and Tipple along with other volunteers in the lab can quickly and efficiently diagnose common issues without the need for mailing in a sample.
Even though the addition of the virtual help desk streamlines many of the inquiries every month, the lab has still kept busy. Tipple recalled walking into the lab recently and seeing 20 boxwood samples ready for a diagnosis, signaling a full day of work.
As fall turns to winter, Tipple expects to see an increase of evergreen samples and inquiries arrive. She hopes to make the help desk a more sustainable process in the coming months so people across the state can get the help they need before the busy spring and summer months.
As an Extension Master Gardener, Tipple has been volunteering in Chesterfield's Plant Pathology, Entomology & Plant Science Laboratory for the last three years, dedicating at least two days a week to diagnosing plants. Every day she walks into the lab is a surprise, but that just makes the work even more interesting.
Common themes that the lab sees are improper plant nutrition, insect damage, and disease. Luckily, 2020 hasn't brought any new plant disease outbreaks sweeping across Virginia, but Tipple said that they are kept well-informed of new problems, such as boxwood blight.
As for Tipple's personal garden, she said that she had success this summer with her tomatoes in her container garden thanks to the resources provided by Virginia Cooperative Extension.