The EMG State Coordinator's Office occasionally produces important documents related to strategic planning and annual reporting for the state-wide program. These documents are provided for your reference if you are interested in the future plans or reporting practices of the Virginia Cooperative Extension Master Gardener Program.
---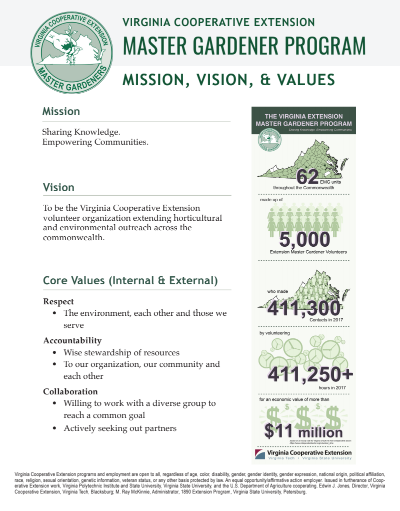 Unit-Specific Infographic
To request a custom infographic for your local unit, please email Devon at dvj@vt.edu. We will be working with local units one-on-one to create infographics based on data entered in Better Impact.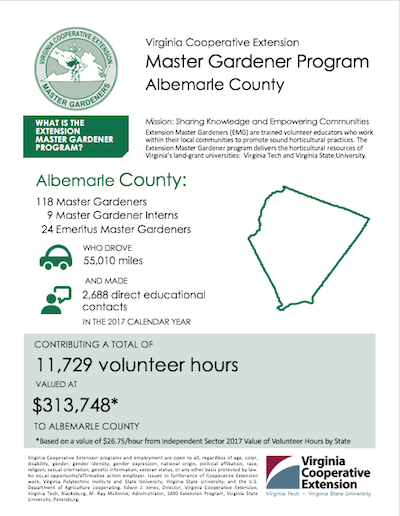 Task Force on Accessibility and Connection
The Task Force on Accessibility and Connection was formed in early 2021 with the goal of addressing the issue of a lack of representation among EMG volunteers and identifying any overt or covert programmatic issues which discourage participation by a diverse group of volunteers. View the 2021 Task Force on Accessibility and Connection report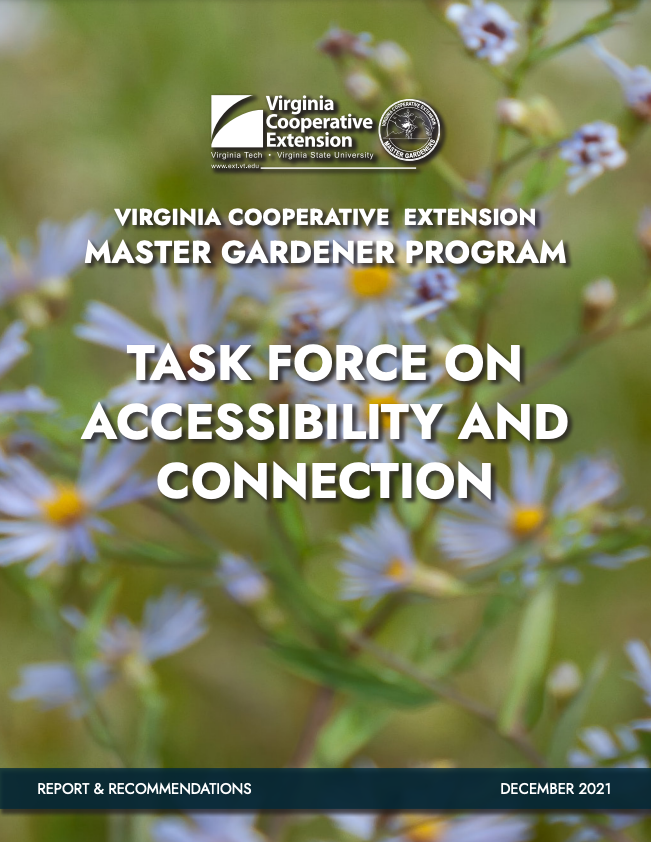 Happy EMG Volunteers & Thriving EMG Units
In the Virginia Extension Master Gardener (EMG) Program, there are a number of thriving units with volunteers who continue to be excited about local projects and their own efforts within the program over the years. This research project looked to uncover the factors at play within these successful units full of engaged, and generally satisfied, volunteers. What can we learn from these units and individuals to help strengthen all EMG programs across Virginia?  View the report here.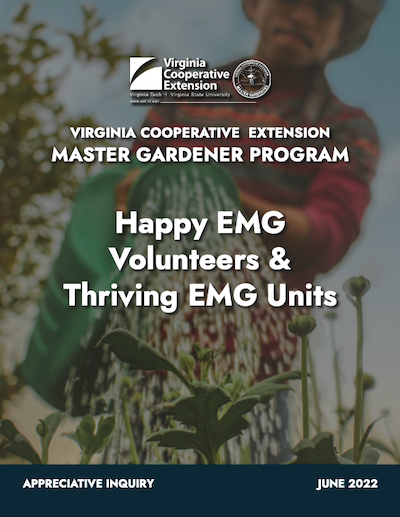 Annual Reports
Beginning with the 2018 calendar year, the EMG State Office will be releasing regular one-page annual reports with comprehensive statewide reports released every 4-5 years.
Strategic Planning Updates
The EMG State Office undertakes a strategic planning session every few years. These sessions help identify goals and priority areas for the program.