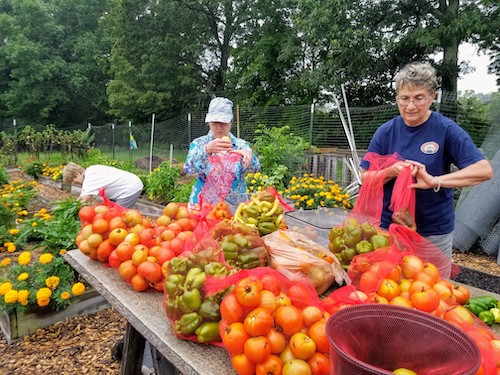 The state office is excited to announce a new micro-grant program that will offer small grants to support Extension Master Gardener (EMG) projects throughout the commonwealth. The spring 2022 round of grants will support community, school, or after school gardens.
The purpose of these grants is to support local EMG groups in their efforts to build or maintain successful community, school, or after school gardens. These projects should show strong dedication to the EMG mission of sharing knowledge and empowering communities.
We anticipate awarding up to $5,000 this grant cycle (up to $1,000 per group), but that amount may change depending on availability of funds.
Application information & requirements:
Application period for spring 2022 is now closed. Grant decisions will be announced to applicants the week of April 18th. If you missed this round, don't worry! We will continue to offer rounds of grant funding in the future!
Questions:
This is a new program and we know many of you have questions. Please submit questions or other feedback via this form. We will compile these and post a Frequently Asked Questions document on this page.