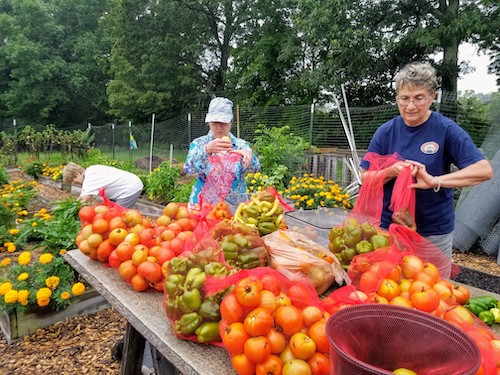 The 2023 EMG microgrants will go to support local Extension Master Gardener (EMG) groups in their efforts to promote environmental stewardship in their local communities. This could include efforts to improve or protect water quality, pollinator gardens/gardening for wildlife, native plants education, gardening for climate change, biodiversity projects, cover crops, and more. All proposals should show strong dedication to the EMG mission of sharing knowledge and empowering communities.
Our microgrant program is supported by donations received during Virginia Tech's annual Giving Day.
Application information & requirements:
Applicants may request up to $1,000 to support EMG projects focused on environmental stewardship. Applications will open February 27 and close March 26 2023. Applications will be accepted through Google Forms this year, not through email.
Applications are now closed!
---
Past Winners
2022 Program
Our 2022 round of grants supported community and school garden projects. We awarded more than $10,000 in funding to 18 projects throughout the commonwealth.
Green Spring Extension Master Gardens – Green Spring Children's and Edible Gardens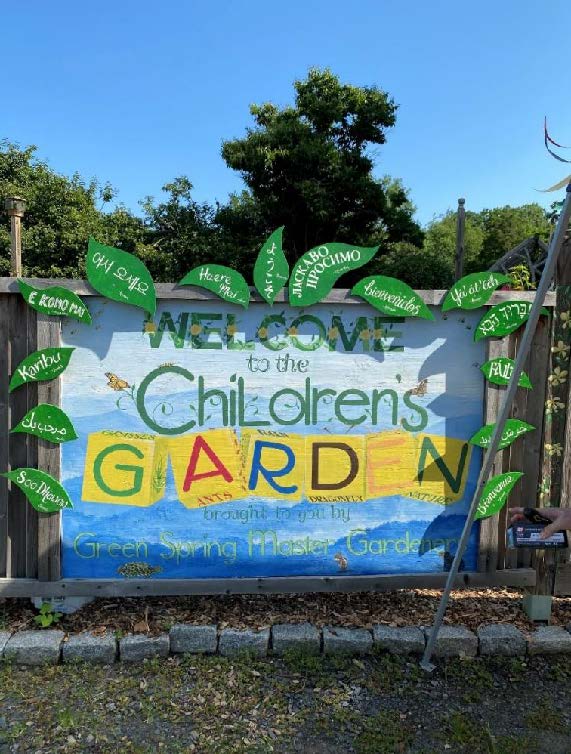 "Green Spring Gardens is much more than a park of 20 thematic demonstration gardens in an urban diverse setting in Alexandria, Virginia. It's an historic estate, community event facility, horticulture education visitor center and children learning complex. Within our park, having a diverse set of attractions can potentially increase its attraction to the community. The results can strengthen the impact of the garden's mission and connect and improve community experiences.
With over 200,000 visitors a year, we want to connect with our diverse community, which consists of speakers of mostly English, Spanish and Korean languages. What better way than to focus on the Extension Master Gardeners' Demonstration Gardens with specific plans for the Children's and Edible Gardens!
The Edible Garden grows a few vegetables and herbs native to the Korean and Spanish cultures, which the Food Bank requested in Spring 2021. In total 1800 pounds of produce were donated. The goal of the grant is to increase these and add signage in these languages to teach sustainable gardening.
The Children's Garden has a WELCOME sign. The grant updated the signage to include Spanish and Korean greetings as well as 15 other languages.
The Children's Garden has an online activity. The grant allowed the storytelling activity to be translated into Spanish, Korean and Persian for visitors to download. See activity sheets D at end of the grant final submission.
This grant provided materials to install garden signage in Spanish and Korean to identify plants, typical herbs and other activities; to purchase books in these languages to include in our Free Library located in the Children's Garden and to purchase plants/herbs that are specific to cooking cultural foods." Read more about the Green Spring project here.
Northern Neck Extension Master Gardeners – Microgrant for Community and School Garden Projects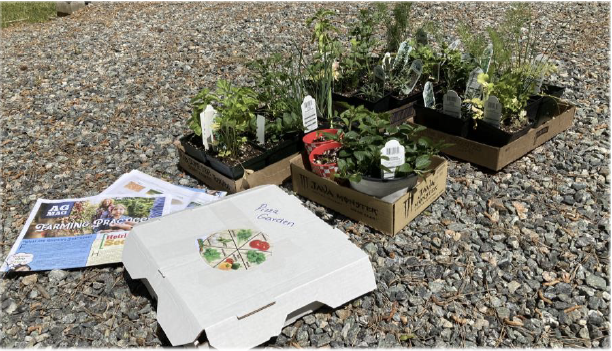 The project, Growing Healthy Lifestyles, was a cooperative partnership between the Northern Neck Extension Master Gardeners and the Northern Neck Boys and Girls Club. The Boys and Girls Club was expanding to a new site in Northumberland County in spring 2022, and the Master Gardeners worked with the Club to install and plant raised beds for vegetables and herbs to be used as a component of the summer camp program at the new facility. After building and helping the students to plant the raised beds, Master Gardeners conducted weekly "Garden Club" lessons and activities for the summer camp students throughout the Boys and Girls Club summer camp program.
The first phase of the project involved the acquisition of four raised bed kits. Once received, they were assembled, placed at the new site, and filled with garden soil. For this phase of the project, the Northern Neck Master Gardeners received tremendous support from our local Cooperative Extension Office. Almeda McKenney, Unit Administrative Assistant, spent hours helping to requisition the raised bed kits and overcoming supply chain disruptions and shipping difficulties that were prevalent this spring. In addition, William Bell, our Extension Master Gardener Coordinator, assisted with purchasing and working with local vendors to obtain the necessary soil and supplies. Trent Jones, Agriculture and Natural Resources Extension Agent, with volunteer help from Almeda's son Patrick, delivered the beds to the site and built them for our program to proceed in a timely manner. The raised beds were constructed just in time for the facility's Open House. The first two were placed and filled for the first week of the Boys and Girls Club Summer Camp and the second two beds were completed by the second week of camp.
Another community partnership enabled the Boys and Girls Club students to plant a pizza garden. Extension Master Gardener, Barb Kauneckas, contacted a greenhouse program at the local High School. The program director, Tammy Wilkins, is a school district employee who works with special needs students, and the greenhouse provides the students with vocational training opportunities. Together with support from the local Farm Bureau Women's Club, Tammy Wilkins donated many different herbs and tomatoes for a pizza garden. In addition, Extension Master Gardeners also donated several heirloom tomato plants, and vegetable and flower seeds for the Boys and Girls Club gardens.
Once the raised beds were planted, Extension Master Gardeners planned ongoing weekly programs for the Boys and Girls Club students which became known as the "Garden Club." Two sessions, each 1⁄2 hour in length, were conducted weekly for up to ten students per group. Each session highlighted a different garden-related topic and included hands-on activities and a theme-related snack.
Hill City Master Gardeners – Boys and Girls Club Garden Storage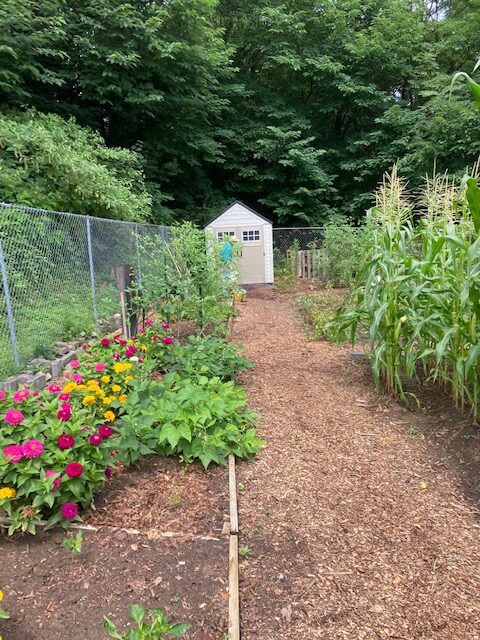 HCMGA received our grant for the purchase of a garden shed for The Boys and Girls Club of Lynchburg's garden that we tend. The Master Gardens work in the garden throughout the growing season to provide hands-on horticulture experiences for the participating kids at the club. All produce goes to the kids and their families. The shed was badly needed to house tools and various supplies used by the gardeners and by the kids. Things like gardening gloves, trowels, shovels, hoes, hoses, whiteboard, tables, and many other things utilized during our tending and teaching sessions are now housed in our lovely shed.
Our entire grant went to purchase the shed. The Master Gardeners volunteered their time and expertise to prepare a level base for the shed, using bricks donated by The Boys and Girls Club. Master Gardeners also volunteered their time and sweat during some very hot days in summer, to assemble the shed. We met with multiple problems securing our chosen shed priced in line with our grant during a time of inflation and supply chain shortages, but we prevailed! There were lessons learned about tenacity and communication. Hours were spent negotiating with the seller to get the shed that fit our needs and budget. It was a long road from initiation of our project to completion. From writing the grant, to procuring the shed, to preparing the base, and then assembling it took months. But with the dedication of the Master Gardeners in collaboration with the staff of The Boys and Girls Club we now have a very durable shed that has already helped us function better in the garden. We will be able to expand our activities with the kids now that we have storage for supplies. This was the first time writing a grant application for this volunteer, so another lesson learned was that it was not as difficult as was expected. If you have a worthy mission that has proven sustainability you have a fair chance to become a grant recipient. We were very pleased to be awarded the grant. The shed is a wonderful addition to the garden.