The Virginia Cooperative Extension State Coordinator's Office is responsible for developing programming material, resources, and training materials for Master Gardener Units across the state. This website, as well as the Master Gardener Handbook, Coordinator's Manual, video series, and webinars are all products of the State Coordinator's Office.
---
What is the Virginia Cooperative Extension Master Gardener Program?
Virginia Cooperative Extension is an educational outreach program of Virginia's land-grant universities: Virginia Tech and Virginia State University, and a part of the National Institute for Food and Agriculture, an agency of the United States Department of Agriculture.
Extension programs are delivered through a network of faculty at two universities, 108 county and city offices, 11 agricultural research and Extension centers, and six 4-H educational centers.
---
State Coordinator's Office Staff
Consumer Horticulture and Master Gardener Specialist
Vacant
---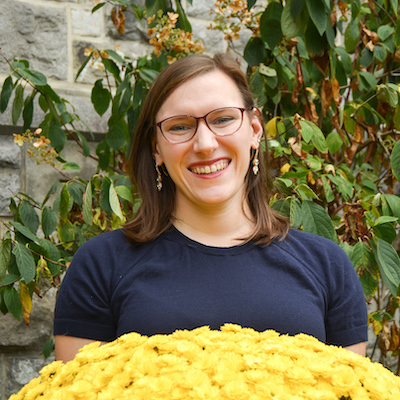 Extension Master Gardener Program State Coordinator
Kathleen Reed
M.S. Michigan State University, 2016
B.A. Providence College, 2012
Background: Food system development, community engagement, community education
Extension Areas: Kathleen worked with Virginia Cooperative Extension as an Agriculture & Natural Resources Extension Agent for three years prior to joining the State Office. As part of her role as an Extension Agent, Kathleen also served as the local coordinator for the Master Gardener program in Roanoke. While earning her Master's in Community Sustainability at Michigan State University (MSU), Kathleen worked for MSU's Center for Regional Food Systems as a team member of the Good Food Charter. As the State Coordinator, Kathleen will lead volunteer leadership and development efforts, provide administrative and volunteer management support to Extension Agents and Master Gardener Coordinators, and help to promote the Master Gardener Program throughout the Commonwealth.
Contact: reedka@vt.edu
---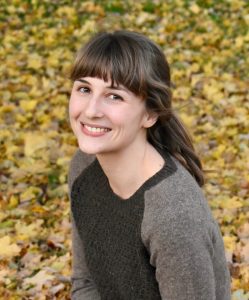 Communications Project Coordinator
Devon Johnson
M.A. Virginia Tech, 2017
B.A. Virginia Tech, 2014
Background: Professional and technical writing, digital communication, and nonprofit administration
Extension Areas: As the EMG Communications Project Manager, Devon is responsible for managing the publication process for program-related publications in support of the Extension Master Gardener program in Virginia. She is also responsible for developing and implementing a marketing strategy in support of the EMG program and provides administrative support in the office on an as-needed basis.
Contact: dvj@vt.edu
---

Additional Staff
Emma Freeborn
Student at Virginia Tech