Extension Master Gardener College (EMGC) has been a popular event with Virginia Master Gardeners since 1987. EMG College is a four-day event (with an extra day for those participating in Steward Training) traditionally held at Virginia Tech in Blacksburg, Virginia that includes gardening seminars, tours, workshops, and popular speakers from the horticulture and arboriculture fields.
Each year, nearly 250 Master Gardeners from across the state attend this event.
Master Gardener College is organized and administrated by staff in the office of the EMG State Coordinator's Office and by the Master Gardener College Advisory Team.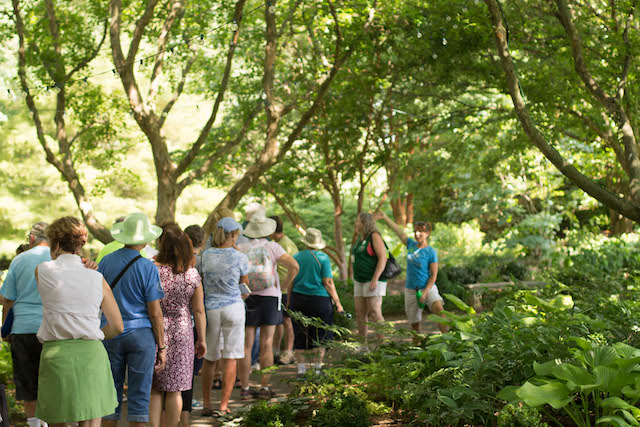 Master Gardener College FAQs
When should I register for College?
In order to ensure you get all the classes you want, you should register as soon as registration opens! Watch your email for a notification of the date that registration will open.
How much does Master Gardener College cost?
The cost to attend Master Gardener College varies depending on the year and your housing preferences. The State Coordinator's Office runs Master Gardener College as a break-even event. When held off campus, expect the total cost to attend College to be more than when the event is held on campus.
What is Steward Training?
Each College, one of our three advanced training classes is offered to EMGs. Steward training begins at EMG college and your remaining requirements for certification are completed at your home unit. Learn more about advanced training here.
Does College count for continuing education?
College provides around 20 hours of continuing education.
College 2018 Promo Video
College 2018 Brag Board Slideshow
Past College Programs