Unit Infographics
Unit infographics are useful for representing the value of your local EMG unit to the public, potential EMGs, or local governments/administrators. Unit infographics can be created for each unit based on data reported by that unit. Please print your infographic locally.
For infographics with 2022 data: Please customize these infographics locally. We will be unable to assist with customization until mid-April 2023. If you need assistance pulling the statistics numbers from Better Impact, contact the state office.
The template for 2022 infographics is available here.
---
Brochure
Request a customized brochure file:
Please download and complete this brochure request form then email it to Devon at dvj@vt.edu. The brochure will be generated and emailed back to you; please allow a two weeks for design and processing.
Get your brochure printed:
Local units are responsible for handling brochure printing. Once you have your file, arrange for printing according to your needs. Many units order brochures through Office Depot, contact Melanie Rader mprader@vt.edu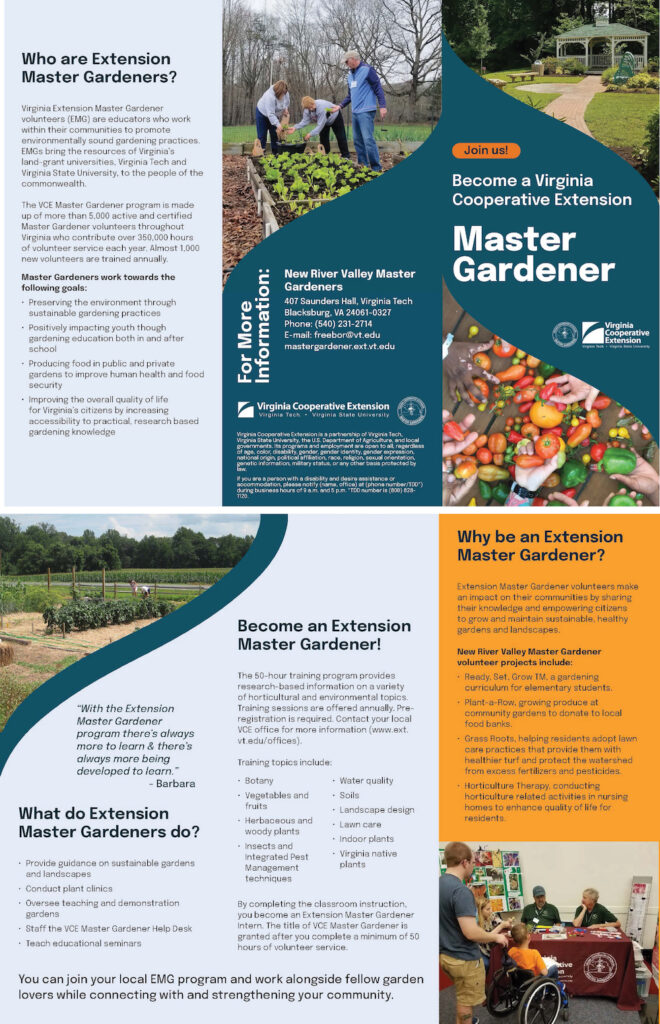 ---
Banner
The "Ask a Master Gardener" banner is ordered and printed by each unit. You can use a local printer of your choice, or an online printing service. We can provide the file you need according to your printer's specifications.
The standard banner is 19.2 x 49 inches. It can be resized to fit your requirements.
To get the file customized, send the following information to Devon dvj@vt.edu. Please allow a two weeks for design and processing.:
Name of your unit
Contact information you want on your banner (any combination of address, phone, email you would like people to use)
Color (maroon or blue)
Changes to the following text:

For your garden. (changeable)
For our environment. (changeable)
For Virginia. (line not changeable)

Photo requests (ideally you have a local photo of a community garden project or volunteers in action)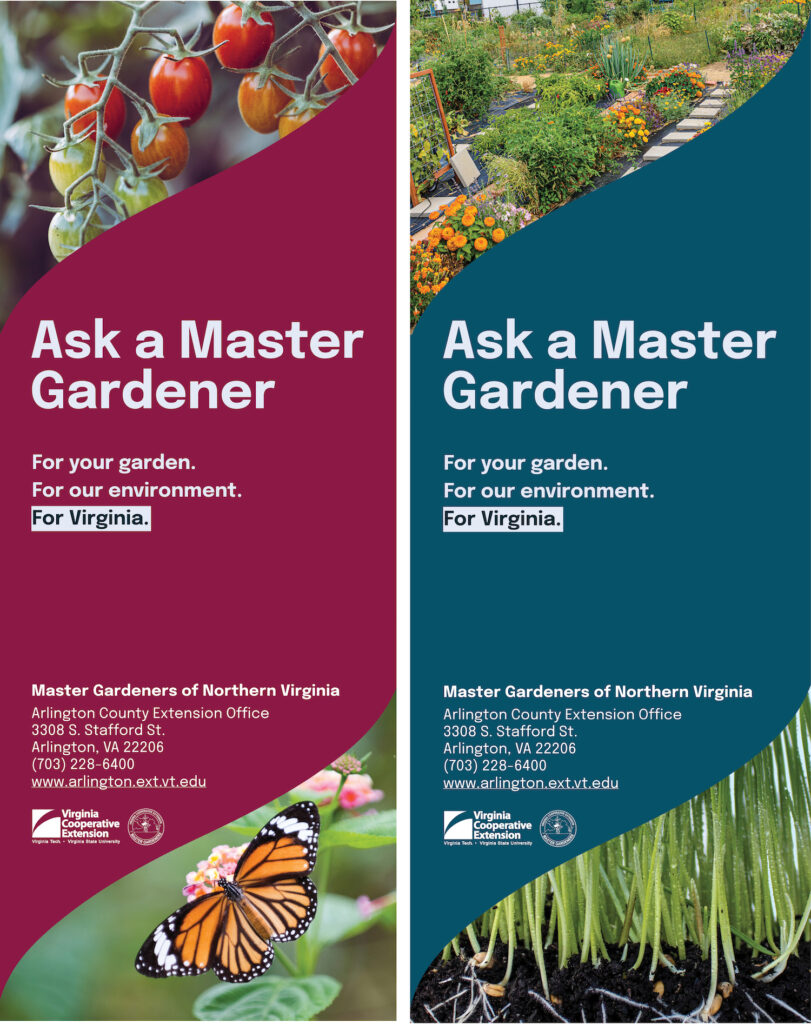 ---
Business Cards
Virginia Cooperative Extension offers customizable business cards designed with the VCE logo available for your unit's Help Desk . To place an order fill out the order form. This is a great resource to extend the reach of your unit's Help Desk in the community. This is NOT for association business, but for VCE approved help desks. Please note: Business cards need to be approved by your VCE Agent or Representative and must be ordered by the Agent or UAA. They may not contain references to the local or state Association. Volunteers are not registered in the ordering system.View & Complete the business card order form
---
Temporary Name Badges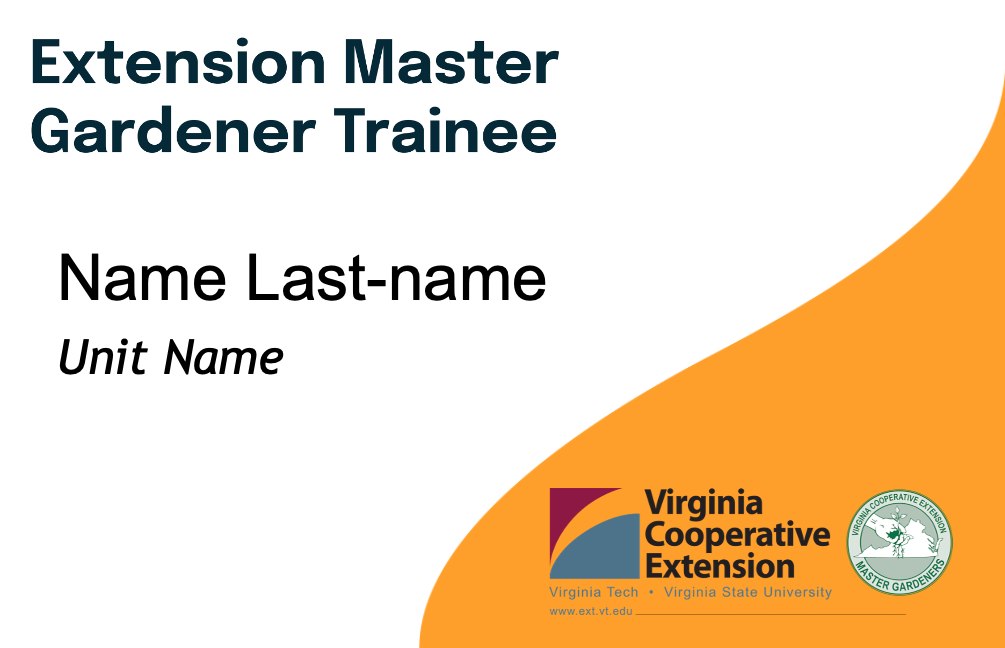 ---
Permanent Name Badges
Permanent name tags can be ordered through Virginia Cooperative Extension's name tag ordering system. If no one in your office is familiar with the name tag ordering process, please contact us.
---
Presentation Templates
For powerpoint and Google Slides presentation templates, click here for the EMG Design Folder.
---
Fliers
Mission, Vision, and Values Flier
This flier displays our mission, vision, and values and is a great resource to have at any Master Gardener booth, event, or informational meeting. View & Download
Customizable Event Fliers
You can customize both the images and text through Microsoft Word. Click download to edit fliers (not "request edit access"). View & Download
---
*Please note, before you print and distribute these templates, please check that they feature the most recent indicia statement.