Gleaning is the practice of harvesting excess produce and distributing it to those in need. In short, gleaning directs valuable nutrition to citizens and diverts it from loss in the field. This practice connects food to people through local food pantries.
2021 Hanover Extension summer intern, Sara Hallam, planned and launched the Hanover Extension Master Gardener Gleaners as her project. Her interests in food insecurity and local gardening were drivers for her initiative. Thirty Extension Master Gardeners took food safety training to qualify as gleaners.
As a result of their gleaning project, Hanover EMGs have gained a deeper appreciation for the work and capacity of agricultural producers to raise a crop, harvest it, and get it to market.
"We are honored to have a role as a volunteer "bridge" to help alleviate food insecurity," said Pattie Bland, Hanover Extension Master Gardener.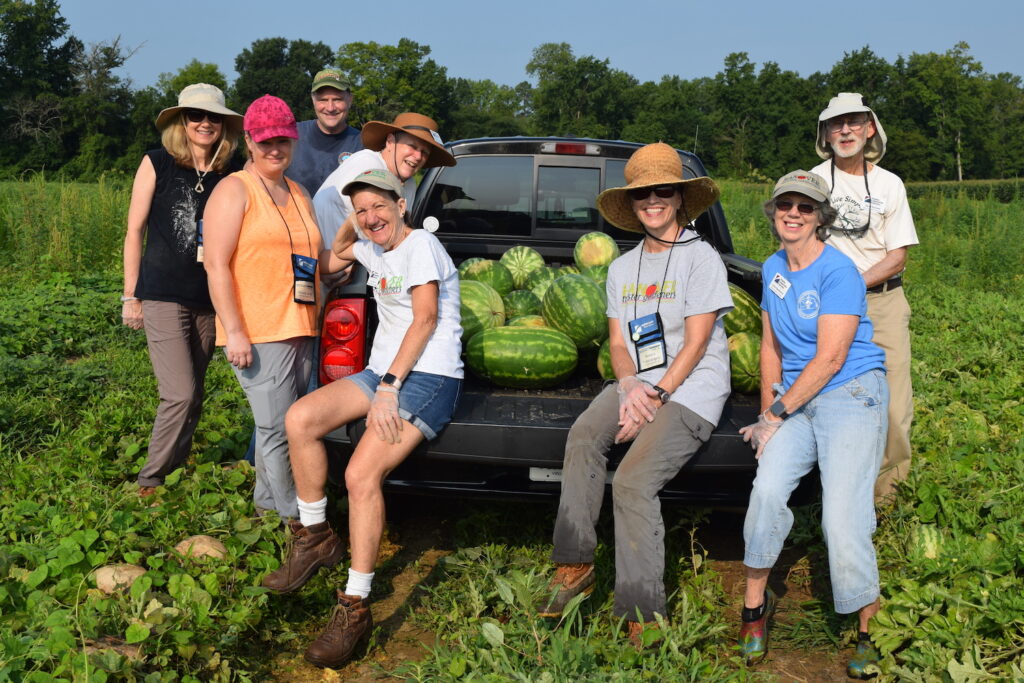 More about gleaning:
According to the USDA, 100 billion pounds of food are thrown away annually in the United States. Gleaning is the process of collecting and donating excess food that would otherwise be left in the field. Farmers may leave crops in the field for many reasons. For example, if they do not have available labor for harvest, if the price they will receive for the crop does not make it economical to harvest, or if the field has already been harvested and remaining produce does not meet the aesthetic preferences of consumers.
Gleaning requires coordination between many different stakeholders (volunteers, gardeners and/or farmers, food banks, etc.). As a result, gleaning projects not only provide food to people who need it, they also help create strong local community food systems!
To learn more about gleaning, please see this USDA report: "Let's Glean!"